Bangers & Mash Update – the Herts Snowdon Hut is now fully booked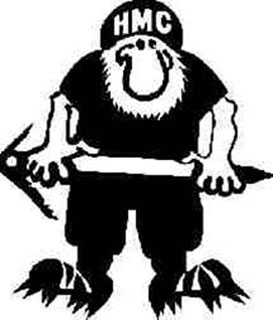 October 21st, 2014 by
Stephen Deaville
Dear HMC Members
Bangers & Mash Update 
The club's most popular event is back for another night of delicious fun with those ever favourite combinations of big bursting bombastic bangers and marvellous mashy goodness all wrapped up in the Herts Snowdonia Hut, cooked and served by the fair hands of the club's committee (and any other willing volunteers).
The Hertfordshire Snowdonia Hut is now fully booked up. If you didn't get your skates on in time to get a bed in the hut, fear not as there are plenty of other accommodation options available at the local YHAs so that you can still join in on the Bangers & Mash meal.
The nearest one is Bryn Gwynant YHA with its splendid Victorian building over looking the lake. Or you might want to stay in the Pen-y-Pass YHA and see Mallory's signature in the old guest book from 1921. You will need to book your own accommodation but don't forget to book onto the Bangers & Mash meal only option on the website.
For those lucky enough to get a place in the Hertfordshire Snowdonia Hut, this is situated at the base of Snowdon's Watkin Path (where scenes from Carry On Up the Kyber were shot) and gives access to the lesser trod areas allowing enjoyment of the mountain without too many crowds. Watch out for Gladstone's Rock.
Of course there are plenty of other mountains in the area to enjoy as long as you didn't overdo it on the bangers!
All the best
Steve Deaville
HMC Secretary