BMC Events this November – Winter Skills Lectures and Rock Climbing Injury Symposium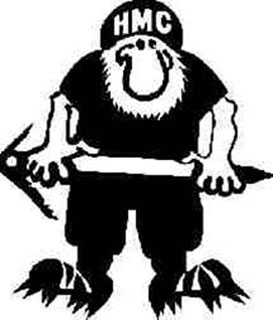 October 27th, 2014 by
Stephen Deaville
BMC Winter Skills Lectures this November
Are you ready for winter? Neil Johnson and James Thacker (British Mountain Guides) will prepare you at the BMC Winter Lectures. These popular lectures are set to inspire any budding winter mountaineers out there. Sponsored by Lowe Alpine there will also be a free prize draw every night.
Dates & Venues
(lectures start 7.30pm and run for approximately two hours)
Tuesday 25 November University of Manchester
Wednesday 26 November Sheffield Hallam University
Thursday 27 November University of Birmingham
Tuesday 2 December University College London
Wednesday 3 December University of Southampton
Thursday 4 December University of Bristol
Tickets
Tickets cost £5 per BMC member and £7 non-members. Group discount: buy 10 or more tickets in advance for £3.50 per ticket. Tickets can be purchased online from the BMC shop or by telephoning 0161 445 6111.
www.thebmc.co.uk/winterlectures
BMC Rock Climbing Injury Symposium, 2014
15-16 Nov, Park Inn Radisson, Manchester
A full weekend of evidence-based talks and workshops on climbing injuries in adult and young climbers, given by world-leading experts Professors Volker Schöffl and Andreas Schweizer. There will also be paediatricians, radiologists, physiotherapists, podiatrists and nutritionist.
Aim: to improve the understanding of climbing related injuries: their prevention, diagnosis and management.
Who for: Coaches, doctors, surgeons, allied health professionals, climbers, parents of dedicated young climbers, sport and exercise specialists. CPD points available.
Booking & full info: www.thebmc.co.uk/climbinginjury