Booking guests on a meet event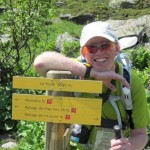 May 16th, 2014 by
Phil
I noticed today that a club member commented they couldn't book a guest on an event.
How to book a guest on a meet
It is possible when you place your booking to include a space for a guest. This is limited to one guest as primarily spaces are for club members. To do this you need to visit the actual event page. (Booking via book now on the events page is quick but only books you a single space.).
Where it says spaces on the event page, you can change default of 1 spaces to 2 spaces via the dropdown. Include details of your guest in the comments box. Only the committee will see what you put in the comment box.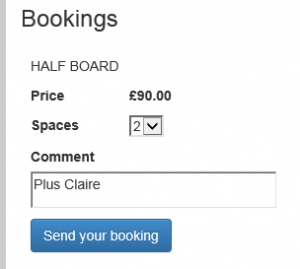 This is a private comment for your booking, and not a comment for other club members to see. Once you have paid (2 x £90 or £180 in this example) and been confirmed; 2 spaces will have been reserved for you and your guest.
On the event page only you will show as an attendee, but don't worry you'll have 2 spaces reserved once you've paid. Your confirmation emails should also show that you have 2 spaces.
Phil