HMC 2015 Membership – important information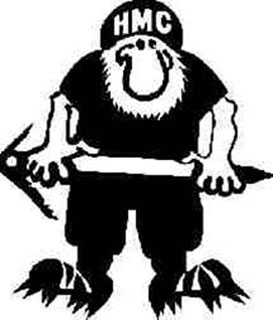 December 16th, 2014 by
Stephen Deaville
Dear HMC members
HMC Membership for 2015
We hope that you have had an excellent year of adventures over 2014 and are looking forward to 2015. As of the 1st if January, your HMC subscription will be due in order to continue your existing membership of the club. Following review of the BMC subscriptions and the HMC accounts, the committee has taken the decision to raise membership fees for 2015.
The HMC membership fee from the start of 2015 will be £22. The new membership fee covers the increased BMC subscription fees and will also help the club to maintain a healthy financial position to continue to support future events.
If you are renewing your membership for 2015, fees can be made by:
– e-bank transfer to the HMC account – please notify the treasurer by email
– sending a cheque made payable to the Hertfordshire Mountaineering Club (not HMC) to the treasurer or secretary.
– cash given to committee members at the pub socials.
Please note that if any of your contact or address details have changed over the last 12 months, please complete a HMC membership form providing your new details and send it to the Secretary together with your membership fee. Membership forms can be downloaded from here http://www.thehmc.co.uk/membership/
A window of three months is open to renew your membership until 31 March to coincide with the HMC's requirement to update subscription fees to the BMC each Quarter.
As a demonstration of support for our mountain rescue services in 2015, the HMC is offering the option to make an additional discretionary contribution of £3 as part of the membership renewal which will be given to a nominated mountain rescue charity. The contribution will be entirely optional. If you wish to make a contribution please add £3 to your membership fee.
We look forward to seeing you all return for another great year of adventure in the mountains.
All the best
Steve Deaville
HMC Secretary