HMC – Club Update – June 2016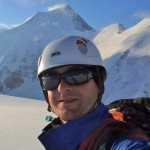 June 14th, 2016 by
Stephen Deaville
Follow us on Twitter: @HertsMC
Dear HMC Members
HMC News in Brief….
The HMC went to Cornwall for the Spring Bank Holiday and had a great weekend. See what the group got up to below.
The HMC Magazine CRUX was released last month – download your copy here – CRUX webpage.
See what events we have planned for the next few months
Where have we been recently….?
Spring Bank Holiday – Wasdale – Lake District
The went to Tevaylor Camp site in Cornwall for the Spring Bank Holiday. The weather was pretty good by all accounts and the group were able to enjoy some walking along the coast and those with a head for heights got some sea cliff climbing done. Some great images below:


What's coming up….?
The Peak District – Hardhurst Camp site – 17 June 2016 – Book here
This is a little gem of a camp site, located in a great spot to access the delights of the Peak District. Plenty of walking, climbing and biking in the area. The Travellers Rest is nearby for good food and a drink. Toilet and shower facilities and a breakfast bar are also available.
The Lake District – Lanefoot Farm Campsite – 5 August 2016 – Book here
We head back to the Lake District on the first weekend of August for a summer camping trip.
Lanefoot Farm is a small family run campsite , close to A66 by Bassenthwaite Lake, 4 miles from Keswick.
Thornthwaite is a few minutes walk from Whinlatter Forest, with its many mountain bike trails and GO APE. The spectacular ridge walk, the Coledale Round, is up Grisedale Pike, Hopegill Head, Grasmoor, Eel Crag, Sail, & Causey Pike in the beautiful Newlands Valley – walkable from the campsite
The nearest pub is Middle Ruddings , less than ½ mile away. The Royal Oak and Coledale Inn in Braithwaite are 10 minutes walk away.
For the twitchers amoungst us, The Ospreys Unring (the male) and KL (the female) should still be around on their nest  at the beginning of August. By the HMC meet there will hopefully be 2 or 3 young ospreys still on the nest, being brought fish by their parents. The young ospreys tend to fledge about the end of August and fly off to West Africa for the winter. There is a viewpoint from Dodd wood on the side of Bassenthwaite Lake and a live webcam from Whinlatter Forest visitor centre.
Pembroke – Glebe Farmhouse, Bosherston – 26 August to 28 August (Bank Holiday Weekend) – Book here
A definite favourite for climbers and coastal walkers is our Pembroke trip.
Camping in Pembrokeshire; tides are favourable this weekend for climbing sea cliffs. Plenty of walking & biking can be done in the area too. Campsite, Glebe Farmhouse, Bosherton.
The camping facilities are basic , but normally does have a freezing cold shower which is great in summer, plus easy walking to the local pub with great food.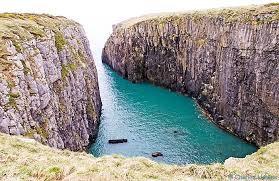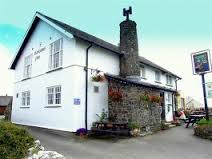 That's it for now….
Hope to see you all at the next pub social on Tuesday 28th June.
All the best
Steve Deaville
HMC Secretary