HMC February 2018 – Update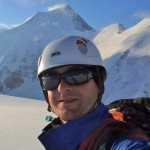 February 7th, 2018 by
Stephen Deaville
Dear HMC Members
Welcome to your February 2018 club update
We've had a great start to 2018 with a wonderful trip to the hills of the Lake District in January. We have lots more exciting trips planned and a special event in April. Read all about our upcoming events below.
News in this edition
The HMC is 60 years young – help us celebrate this milestone – party details below
Do I need crampons for my winter walk?
Next HMC event is to Snowdonia on 16-18 February
Banff Mountain Film Festival – St Albans – 1 March
Andy Kirkpatrick event at the Radlett Centre – 14 March
HMC event to Fallcliffe Cottage, Hathersage 9-10 March
Breamar Scotland Easter getaway – 5 days in the Scottish mountains.
Membership renewals for 2018 still open until end of March
The HMC is 60!

In case you didn't already know, the HMC is 60 years old in 2018. Hurrah! To help us mark this exciting milestone, the HMC invites all current and past members to a social event on Saturday 21 April at the Crabtree Fields Scout Headquarters, Crabtree Fields, Waldegrave Park, Harpenden, AL5 5SF, starting at 
7pm. The event will include a buffet (from Waitrose…..I know…..good huh?) and the HMC has also hired a band, the Jig'n'reels to entertain us with Scottish country dance and ceilidh to get us in the mountain mood. There is a small charge of £30pp to cover costs for the event.  
The scout HQ will be available for anyone wishing to sleep over – please bring sleeping mats and sleeping bags if you wish to stay – only the best accommodation for our HMC members.
(please note that drinks are not provided and guests will need to bring their own booze).
Do I need crampons for my winter walk?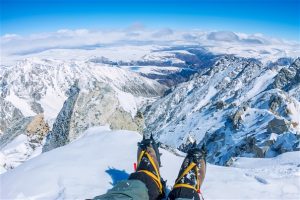 Do I need crampons for a walk in winter conditions?
There's no definitive answer, but if you're going for anything more adventurous than a winter walk on the beach, then the answer is: 'Yes, probably.' Click here to read more from the BMC.
 Upcoming HMC Events:

The hut Clwt-y-Bel is an old converted cottage near the small village of Deiniolen situated between Llanberis and Bethesda. The hut sleeps 18 in three bedrooms with bunk beds and has two toilets and a hot shower. The kitchen has all the usual facilities to cater for 18 people. The hut is a great base for our members to explore Snowdonia National Park. Small number of places still available.
 Banff Mountain Film Festival – Alban Arena – 1 March 2018

The Banff mountain film festival returns to the UK showing a collection of the latest and best films from the world's most prestigious mountain film festival.
The BMFF will also be shown in London at the Union Chapel in Islington from 13th to 24th March.
Click here for more information
 Fallcliffe Cottage, Hathersage – 9-10 March – Click here to book now
This year the annual dinner weekend meet will be in The Peak District in the Fallcliffe Hut. Climbing and walking during the day and on Saturday night will either do a group meal in the hut, or book a meal in a pub/restaurant in Hathersage. We have booked the Plough Inn which has a great place, with fantastic food, for details see https://www.theploughinn-hathersage.co.uk/ (note – this isn't included in the cost of the meet).
Andy Kirkpatrick talk at Radlett Centre – 14 March

Top British mountaineer, big-wall climber and winter expedition specialist, Andy has soloed the most difficult routes in the world. A leading expert on climbing gear, Andy is also an award-winning writer and film-maker with an ability to captivate any audience with his unique brand of humorous and motivational story-telling.
In his brand new show, Psychovertical: A Higher Education, Andy Kirkpatrick looks back at forty years of climbing and adventures, from the Alps to Patagonia, Yosemite to Greenland, a story of all the things that make life amazing. Click here for more information.
Easter – Braemar Lodge bunkhouse Scotland Easter – 29 March to 3 April – click here to book your place 
Our great value Bunkhouse provides comfortable accommodation for up to 12 people within the hotel grounds. The bunkhouse is equipped with two shower rooms, one of which is suitable for wheelchair access. The bunkhouse also has excellent drying and laundry facilities, excellent for damp clothes and boots. A generous fully equipped kitchen is also available for all your self catering needs.
HMC Membership Renewals 2018- Important Information
From 1st January, your HMC subscription will be due in order to continue your existing membership of the club.
The HMC membership fee will remain at £22 for 2018. The membership fee covers the BMC subscription fees and will also help the club to maintain a healthy financial position to continue to support future events for its members. If you are renewing your membership for 2018, fees can be paid by:
– e-bank transfer to the HMC account (SC 20-74-09) (AC 90371467) – please notify the treasurer by email (preferred)
– sending a cheque made payable to the Hertfordshire Mountaineering Club (not HMC) to the treasurer or secretary.
– cash given to committee members at the pub socials.
Please note that if any of your contact or address details have changed over the last 12 months, please complete a HMC membership form providing your new details and send it to the Secretary together with your membership fee. Click here to download a Membership form.
IMPORTANT: Not updating your details with the HMC Secretary could invalidate any insurance policy you have with the BMC.
A window of three months is open to renew your membership until 31 March to coincide with the HMC's requirement to update subscription fees to the BMC each quarter. Please note that in order to receive your Spring edition of the BMC magazine, Summit, please renew your membership by the end of February 2017.
As a demonstration of support for our mountain rescue services in 2017, the HMC is offering the option to make an additional discretionary contribution of £3 as part of the membership renewal which will be given to a nominated mountain rescue charity. The contribution will be entirely optional. If you wish to make a contribution please add £3 to your membership fee.
We look forward to seeing you all return for another great year of adventure in the mountains in 2018.
That's it for now….if we don't see you in Snowdonia hope to see you at the pub social on 27 February
All the best
Steve Deaville
HMC Secretary
Follow us on Twitter:@HertsMC