HMC – January 2015 – Update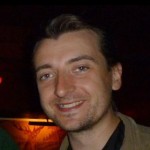 January 1st, 2015 by
Stephen Deaville
Dear HMC members
Happy New Year – Welcome to 2015
I hope that you have had a fabulous Christmas and very happy New Year celebrations and are ready for a season of great events that have been lined up for all HMC members starting with a wintery Peak District trip to Castleton at the end of January. Don't forget that HMC membership for 2015 is now open for renewals. More details on how you can renew your HMC membership is provided below.
Castleton YHA – Hope Valley Peaks – Friday 30 January 2015
Our first organised event for 2015 will be set in the Peak District National Park's Hope Valley. We have two nights booked at the YHA Losehill Hall in Castelton which is a fabulous Victorian Gothin Mansion with cobbled mews and formal gardens set in and around 27 acres of national park land.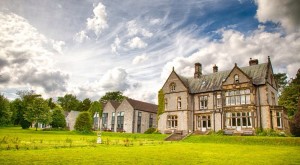 There is plenty of walking, climbing and biking in the area. Hostel booking includes 2 breakfasts and Saturday night meal waiting for you when you come in from a cold day. Hostel is licensed, but is also in walking distance of plenty of pubs. As the first event of 2015, this is likely to prove very popular to winter walkers and mountaineers – click here to book soon to avoid disappointment.
Wasdale Murt Camping Barn – The Lake District – Friday 27 February 2015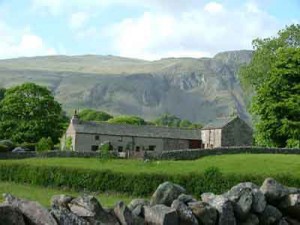 The Murt camping barn is a stone tent situated in Nether Wasdale. It provides basic dry accommodation for up to 8 people and takes the form of a converted farm barn with basic amenities. You will need to provide everythng you would normaly take camping with you except the tent. The barn will provide dry accomodation with hot and cold water, showers and washing up facilities, and outside there is a BBQ for residents use.
Places are limited so book quickly to avoid disappointment 
Murt provides budget accommodation in Nether Wasdale and is conveniently located for Wasdale, Scafell, Water Water, Gosforth and Eskdale, great location for walking and climbing.
Nearby pub, The Screes Inn, Nether Wasdale
HMC SKI TRIP – Alpe d'Huez – March 14th-21st 2015 – Last Call
A part of the calendar of events for 2015, HMC member, Gary Bebb is offering to arrange a week's ski trip to the French Alps in March to HMC members.
The proposed event would see a HMC trip to the Ski Chalet La Source, located in the charming traditional Alpine village of Villard Reculas close to Alpe d'Huez and quickly linked to 250km of varied skiing in the Alpe d'Huez domain – including la Sarenne, the longest black run in Europe and Pic Blanc at 3330 metres.
The Chalet is 300m from the nearest ski lift which takes you into the domain of Alp d'Huez. The ski chalet is a converted 200 year old traditional Oisans stone barn facing south with panoramic uninterrupted views of the surrounding mountains. Home comforts include: free view TV, free WIFI, outdoor Jacuzzi, Crabtree and Evelyn toiletries, ski boot warmer, wood burning stove, and stylish bathrooms with Italian showers.
http://www.lasourcechalet.co.uk/
If you are interested in going on this trip please book you place on the published HMC France Ski Trip event and contact HMC Member Gary Bebb directly to express your interest.
HMC Membership for 2015
The HMC membership fee from the start of 2015 will be £22. If you are renewing your membership for 2015, fees can be made by:
– e-bank transfer to the HMC account – please notify the treasurer (thetreasurer@thehmc.co.uk) and the secretary (thesecretary@thehmc.co.uk) by email
– sending a cheque made payable to the Hertfordshire Mountaineering Club (not HMC) to the treasurer or secretary.
– cash given to committee members at the pub socials.
Please note that if any of your contact or address details have changed over the last 12 months, please complete a HMC membership form providing your new details and send it to the Secretary together with your membership fee. Membership forms can be downloaded from here http://www.thehmc.co.uk/membership/
A window of three months is open to renew your membership until 31 March to coincide with the HMC's requirement to update subscription fees to the BMC each Quarter.
As a demonstration of support for our mountain rescue services in 2015, the HMC is offering the option to make an additional discretionary contribution of £3 as part of the membership renewal which will be given to a nominated mountain rescue charity. The contribution will be entirely optional. If you wish to make a contribution please add £3 to your membership fee.
HMC Pub Social – Tuesday 27 January 2015 – The Three Horseshoes – 8:30pm
We look forward to seeing you all return for another great year of adventure in the mountains
All the best
Steve Deaville
HMC Secretary