HMC June 2018 Update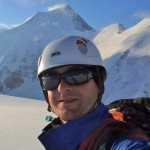 June 11th, 2018 by
Stephen Deaville
Dear HMC Members
Welcome to your June 2018 club update
Since our last email, the HMC has been busy. We've celebrated the 60th anniversary of the club, held the annual general meeting (AGM) as well as held events in Cornwall and the lake district.
News in this edition:
We held our AGM in April
The HMC turned 60 in April and we had a marvellous party to see in the next 60 years.
We've held trips to Wasdale and Cornwall over the May bank holidays.
More trips planned for the Summer months – more details below
Don't forget about the pub socials – last Tuesday of every month at the Three Horseshoes from 8:30pm. Next on is 24th April
AGM Update
We held our AGM in April to review and discuss the way the club is run. Chris Smith was relected as Chair, and Dave Williams was re-lected as Treasurer. Due to other commitments, Steve stood down as Secretary. The HMC is looking for someone to become the new Secretary. If you can help and have some time that you can spare, the committee would be interested to hear from you. Please contact thecommittee@thehmc.co.uk
 Upcoming HMC Events:
Three Horseshoes Monthly Pub Social – Tuesday 26 June
This is our usual monthly get together to welcome new members, talk about upcoming events and share stories of our latest adventures.
Wye Valley – Beeches farm Campsite – 22-24 June
The most magnificent views across the Wye Valley into Wales 'God's own land' (as the old saying goes).
Climbing – The campsite is located within easy walking distance of Shorn Cliff and within a short drive of Tintern Quarry, Ban-y-Gor, Wintour's Leap and Wynd Cliff. Symonds Yat is about 35 minutes drive away.
Walking – Offa's Dyke, Wye Valley walk, Tintern Abbey all within walking distance. Symonds Yat and the Forest of Dean are about 35  minutes drive.
Mountain Biking – The Forest of Dean is about 35 minutes drive.

Brecon Beacons – Penstar Bunkhouse – 20 to 22 July 2018
Penstar is ideally located to accommodate groups requiring a wide range of activities without having to travel too far each day. Pen-Y-Fan (886m) and Corn Du (873m) are the highest summits in the National Park and are directly accessible from Penstar.
Craig Cerrig-gleisiad National Nature Reserve is easily reached by following the Taff Trail and is a good example of Old Red Sandstone escarpment. There are glacial features such as moraines and scree.
Brecon is easily reached by car or on foot via the Taff trail.
Peak District – Hard Hurst Farm – 10-11 August 2018
Perfectly placed for many varied activities in the centre of the Peak District, Walking, Cragging and MBK. Staying at Hardhurst Farm Campsite with good facilities: toilets, hot showers, washing up sinks, farm has a cafe that does excellent breakfasts, pub staggering distance away also does good food. Places available for 10 tents. Reservation required as limited space, please book per tent, and £7 per person per night to be paid individually on arrival at Farm.
That's it for now….We do hope to see you at the next meet
All the best
Steve
Outgoing Secretary