HMC March 2018 Update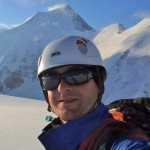 March 25th, 2018 by
Stephen Deaville
Dear HMC Members
Welcome to your March 2018 club update
We have lots more exciting trips planned in the next couple of months and a special HMC 60th anniversary event in April. Read all about our upcoming events below and don't forget to support our Annual General Meeting (AGM) on 19 April. Committee positions are up for re-election so if you are interested in helping to run the club, why not put yourself up for election?
News in this edition
Renew your membership before 31 March to continue to get all the great HMC benefits.
Next HMC event is to Braemar over the Easter break – 5 days in Cairngorm National Park – wild!
The HMC AGM is coming up on 19 April. Have your say on how the club is run and run for a position?
The HMC is 60 years young – help us celebrate this milestone on 21 April – party details below
More trips planned for the May Day and Spring bank holidays in May – more details below
BMC: 7 ways to make a difference for the mountains – Find out about the Mend Our Mountains campaign
Don't forget about the pub socials – last Tuesday of every month at the Three Horseshoes from 8:30pm. Next on is 27th March
 Upcoming HMC Events:
Three Horseshoes Monthly Pub Social – Tuesday 27 March
Our usual monthly get together to welcome new members, talk about upcoming events and share stories of our latest adventures.
Easter – Braemar Lodge bunkhouse Scotland Easter – 29 March to 3 April – click here to book your place
 
Our great value Bunkhouse provides comfortable accommodation for up to 12 people within the hotel grounds. The bunkhouse is equipped with two shower rooms, one of which is suitable for wheelchair access. The bunkhouse also has excellent drying and laundry facilities, excellent for damp clothes and boots. A generous fully equipped kitchen is also available for all your self catering needs.
LOTS OF PLACES STILL LEFT – BOOK YOUR PLACE FOR A GREAT SCOTTISH MOUNTAIN EXPERIENCE
HMC AGM  at Cotswold, St Albans – Thursday 19 April – 8pm
On Thursday 19 April 2017, the Annual General Meeting will be taking place and all members are welcome to attend and find out more about how the club is run, have your say and even run for a position. The AGM will start at 8:00pm. The agenda will be set soon but usually includes:
Welcome from the Chair
Apologies for Absence
Review and Approve the Minutes from 2017 AGM
Chair's Report
Secretary's Report
Treasurer's Report
Outdoor Meet Rep Report
Members Questions
Elections  for Chair, Treasurer, Secretary and committee support positions
AOB and Chair's Closing Statement
All members are invited to attend and we usually go for a quick drink afterward. If you are interested in running for a position on the committee, please do contact thecommittee@thehmc.co.uk and current committee members would be happy to talk to you are what it involves.
To read the minutes of the 2017 AGM, please click here
HMC 60th Birthday party – Saturday 21 April – Crabtree Fields Scout HQ, Harpenden
In case you didn't already know, the HMC is 60 years old in 2018. Hurrah! To help us mark this exciting milestone, the HMC invites all current and past members (and partners) to a social event on Saturday 21 April at the Crabtree Fields Scout Headquarters, Crabtree Fields, Waldegrave Park, Harpenden, AL5 5SF, starting at 
7pm. The event will include a buffet (from Waitrose…..I know…..good huh?) and the HMC has also hired a band, the Jig'n'reels to entertain us with Scottish country dance and ceilidh to get us in the mountain mood. There is a small charge of £30pp to cover costs for the event.  
The scout HQ will be available for anyone wishing to sleep over – please bring sleeping mats and sleeping bags if you wish to stay – only the best accommodation for our HMC members.
(please note that drinks are not provided and guests will need to bring their own booze).
Wasdale, The Lakes; Murt Camping Barn – 4 to 7 May (May Day Bank Holiday)
Murt camping barn is a stone tent situated in Nether Wasdale. It provides basic dry accommodation for up to 8 people and takes the form of a converted farm barn with basic amenities. You will need to provide everythng you would normaly take camping with you except the tent. The barn will provide dry accomodation with hot and cold water, showers and washing up facilities, and outside there is a BBQ for residents use.
Murt provides budget accommodation in Nether Wasdale and is conveniently located for Wasdale, Scafell, Water Water, Gosforth and Eskdale, great location for walking and climbing.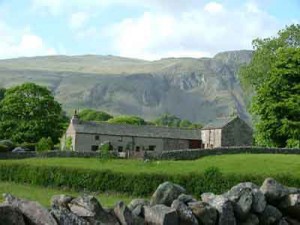 Camping meet Cornwall 25-28 May (Spring Bank Holiday)
We are staying in a fantastic area of Cornwall St Just where there is amazing sea cliff climbing and great walks to be had. The campsite has great facilities, Shop, Bar, Showers, Toilets, Restaurant and WIFI. The club has booked the campsite and paid in full, hence the money required prior to attending the event. Cornwall has some amazing sea cliff climbs, one of which is Bosigran
http://www.ukclimbing.com/articles/page.php?id=2971
http://www.chetwynd.info/guides/cornwall.htm
That's it for now….don't forget to renew your membership by 31st March and hope to see you at one of the many events coming up in the next couple of months.
All the best
Steve Deaville
HMC Secretary
Follow us on Twitter:@HertsMC