HMC November Update & 2015 Events Calendar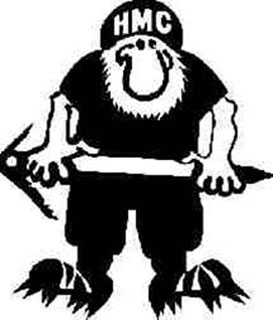 November 1st, 2014 by
Stephen Deaville
Dear HMC Members
HMC 2015 Calendar
I am pleased to announce that the events for 2015 have been uploaded onto the HMC website. We have some real corkers to look forward to next year so be sure to book on them quickly. Some key events next year include the Castleton meet at the end of January, the Easter trip to Glen Coe, a week's skiing in France, two weeks in the  Dolomites in July and much more.
It is hoped that the events booked for 2015 reflect more of what our members asked for in the recent HMC survey which is more huts, bunkhouses and camping events in interesting parts of the country.
In order to view all the events planned for next year, simply select the 'Events' tab on the HMC website Home Page, and click 'Events Calendar'. Then simply scroll through the calendar to see the events planned for 2015. Alternatively you can use the Advanced Search function on the Upcoming Events page.
Bangers & Mash Update – Hert Snowdonia Hut – 7 November to 9 November
The Hertfordshire Snowdonia Hut is now fully booked up. If you didn't get your skates on in time to get a bed in the hut, fear not as there are plenty of other accommodation options available at the local YHAs so that you can still join in on the Bangers & Mash meal.
The nearest one is Bryn Gwynant YHA with its splendid Victorian building over looking the lake. Or you might want to stay in the Pen-y-Pass YHA and see Mallory's signature in the old guest book from 1921. You will need to book your own accommodation but dont forget to book onto the Bangers & Mash meal only option on the website.
For those lucky enough to get a place in the Hertfordshire Snowdonia Hut, this is situated at the base of Snowdon's Watkin Path (where scenes from Carry On Up the Kyber were shot) and gives access to the lesser trod areas allowing enjoyment of the mountain without too many crowds. Watch out for Gladstones Rock!
Member's Slideshow – 18 November – Cotswold St Albans
Come and join us at our annual slide show and see some of the varied trips and activities club members have undertaken in the last year.
Held at the St. Albans branch of Cotswold Outdoors. Doors open at 6pm, Show starts at 7.30pm. We usually meet up in the pub opposite Cotswold afterwards so a great opportunity to talk about the upcoming events.
If anyone has access to a portable projector and a screen please contact thecommittee@thehmc.co.uk Any help would be greatly appreciated!
Chris's Sunday Walk – 30 November – Essendon
Starting at 10am from the Rose & Crown Pub in Essendon – a 10 mile circular walk across Hertfordshire's rolling hills. Bring a packed lunch – there will be an opportunity to have a pint at one of the local pubs.
Christmas Dinner Weekend – Eyam YHA – 12 December to 14 December
This year we are staying all weekend and having our Xmas Dinner (Saturday Night) at the Eyam YHA. This captivating Victorian folly resembles a tiny turreted castle perched on the hillside overlooking historic Eyam. Fully licensed hostel. Plenty of climbing, walking & biking in the area. Price includes 2 nights accommodation, 2 breakfasts and Saturday nights Xmas Dinner- which is always a jolly affair not to be missed so book now to guarantee your place!
http://www.yha.org.uk/hostel/eyam
All the best
Steve Deaville
HMC Secretary