HMC – Snowdonia (Friday 20 March) & Easter Glen Coe (2nd April) Events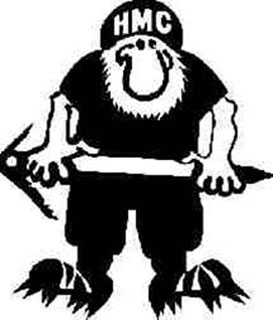 March 18th, 2015 by
Stephen Deaville
Dear HMC Members
There are quite a few events coming up over the coming weeks including two HMC trips to Snowdonia and Glen Coe over the Easter break. We have a few places left for the Snowdonia trip so there is plenty of opportunity to book yourself on before this Friday. Don't forget that those members of the committee who are going will be cooking a great meal on Saturday evening at the hut. The menu is below.
There are a small number of places left for the Scotland trip to Glen Coe which promises to be an excellent Easter trip. If you wish to go, please book your place quickly for this excellent trip. Don't forget to try the haggis at the Clachaig Inn.
Just a quick note to remind members that if you are booked onto any trips with the HMC, please ensure your membership of the HMC is up to date. Membership fees can be paid in advance of the trip; alternatively you can pay your membership fees to a member of the committee when on an trip. In either case please notify the Club Treasurer and Secretary who will issue you with your HMC membership card.  
Annual Dinner – Snowdonia Mountain Hut – Friday 20 March 2015 – Final Call!
Our trip to Snowdonia have always been a great way to get inspired by mountain scenery. With so many route choices up to the summit, the mountain caters for all abilities. For a long slow plod, try the route from the SNowdon Ranger. For those with a good head for heights, try Grib Goch. Most conveniently the mountain hut sits at the base of the Watkin path which presents a quieter way to get to the summit than perhaps the more popular Pyg track or miners trail. We are planning to have our regular annual dinner at the Snowdonia Mountain Hut with the annual dinner lovingly prepared by committee members (and any willing volunteers) on the Saturday night. Please click here to book now for a super evening where the Committee will be catering for you at the hut. The menu is below: Starters: A rich Onion Soup flavoured with cognac, parmesan croutons. Salade Nicoise. A choice of Paellas served with garlic bread; choose from: Vegetarian, Meat or Seafood, A choice of Puddings: Raspberry Pavlova White chocolate and ginger cheesecake with cranberry sauce Apple tart with custard served warm Cost for the weekend is £45.00. Meal only option is £12.00 if staying elsewhere. Please sign up today and let us have your main and dessert choices as soon as possible by emailing  thecommittee@thehmc.co.uk
Dare you try the Grib Goch route on Snowdon?
A Night of Adventure – 24 March 2015
The HMC has been made aware (via one of our members) of a special night being held in aid of charity fund raising that has already raised £150,000. This looks like a great event: 12 different adventurers speaking on one night at a Night Of Adventure in London on March 24th. All the proceeds go to Hope and Homes for Children. The adventures include skiing to the South Pole, paddling through the Congo, walking a lap of Wales with a donkey, motorbiking round the world, sailing round Britain, speedflying in Greenland, and the joys of sleeping on a hill. More details and ticket information can be found here: http://goo.gl/ueedmX
HMC Pub Social – Tuesday 31 March 2015 – The Three Horseshoes – 8:30pm.
Its our usual monthly gathering on Tuesday 31 March at the Three Horseshoes starting at 8.30pm. Come along to renew your membership and collect your new HMC membership cards for 2015 and hear all the latest gossip from our last club trips.
Glen Coe – SYHA Glen Coe – Scotland – Easter Trip – Thursday 2nd April 2015 – a few places left
Glen Coe is perhaps Scotland's most famous and most scenic glen. Glen Coe has hillwalking, mountaineering, rock climbing, and skiing. It could be a combination of winter and/or spring conditions at this time of year. Staying at the Glen Coe SYHA accommodation only. Also it is a short walk away from the famous climbers pub, the Clachaig Inn which is well worth one, if not several visits! Booked to arrive Thursday and leave Tuesday; over lapping Easter weekend, so hopefully avoiding Bank Holiday traffic at each end to make a good worthwhile trip. Click here to book on the event. Over half the places are already booked up so get your place quickly for what promises to be an excellent trip.
A view of the famous Anoch Eagach Ridge in Glen Coe – a must for all those with a good head for heights and exposure
Wishing you all a very happy trip to Snowdon and Glen Coe.
Steve Deaville
HMC Secretary