HMC Update – January 2018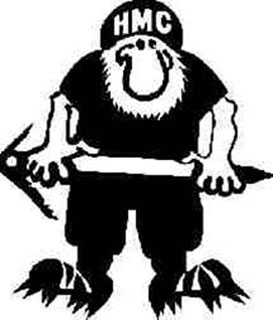 January 2nd, 2018 by
Stephen Deaville
Dear HMC Members
Welcome to your January 2018 club update
I hope you've all had an excellent Christmas and New Year. The HMC has some exciting destinations for the winter months coming up to test out your winter conditioning and equipment. Read all about our upcoming events below.
News in this edition
Essential Winter Know-How
Next event is Little Langdale Cottage on 6-7 January. Read about other exciting events planned in 2018.
Membership renewals for 2018
Winter – not just for guys – BMC advice for women taking on winter mountains
Essential Winter Know How
Heading for the hills this winter? Whether you're a seasoned winter warrior or just taking your first icy steps, we've got a mountain of essential skills & equipment advice on the BMC website.
Upcoming HMC Events:
We're heading to the fantastic Little Langdale Valley to kick off the new year to the Fylde mountaineering hut. Its very close to the Three Shires pub for good food and drink. Click here to book your place
NOTE: Please bring your own sleeping bags and your own pillowcases. Pillowcases must always be used on the hygienic, non-fabric pillows provided,
The hut Clwt-y-Bel is an old converted cottage near the small village of Deiniolen situated between Llanberis and Bethesda. The hut sleeps 18 in three bedrooms with bunk beds and has two toilets and a hot shower. The kitchen has all the usual facilities to cater for 18 people. The hut is a great base for our members to explore Snowdonia National Park.

Peak District – Castleton – 9-10 March
The HMC will be heading back to the peak district in march – staying in Castleton. More details to come soon.
HMC Membership Renewals 2018- Important Information
From 1st January, your HMC subscription will be due in order to continue your existing membership of the club.
The HMC membership fee will remain at £22 for 2018. The membership fee covers the BMC subscription fees and will also help the club to maintain a healthy financial position to continue to support future events for its members. If you are renewing your membership for 2018, fees can be paid by:
– e-bank transfer to the HMC account (SC 20-74-09) (AC 90371467) – please notify the treasurer by email (preferred)
– sending a cheque made payable to the Hertfordshire Mountaineering Club (not HMC) to the treasurer or secretary.
– cash given to committee members at the pub socials.
Please note that if any of your contact or address details have changed over the last 12 months, please complete a HMC membership form providing your new details and send it to the Secretary together with your membership fee. Click here to download a Membership form.
IMPORTANT: Not updating your details with the HMC Secretary could invalidate any insurance policy you have with the BMC.
A window of three months is open to renew your membership until 31 March to coincide with the HMC's requirement to update subscription fees to the BMC each quarter. Please note that in order to receive your Spring edition of the BMC magazine, Summit, please renew your membership by the end of February 2017.
As a demonstration of support for our mountain rescue services in 2017, the HMC is offering the option to make an additional discretionary contribution of £3 as part of the membership renewal which will be given to a nominated mountain rescue charity. The contribution will be entirely optional. If you wish to make a contribution please add £3 to your membership fee.
We look forward to seeing you all return for another great year of adventure in the mountains in 2018.
Winter – not just for guys
Think you need to be macho to get out in winter? Think again. Mary-Ann Ochota profiles a week of winter training for female walkers, mountaineers and climbers, led by the country's top female instructors. Click here to read the BMC article
That's it for now….if we don't see you in Little Langdale hope to see you at the pub social on 30 January.
All the best
Steve Deaville
HMC Secretary
Follow us on Twitter:@HertsMC