The HMC – November 2015 – News and Events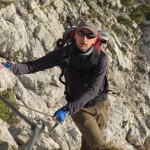 November 28th, 2015 by
Stephen Deaville
Dear HMC Members
In the theme of Game of Thrones – 'Winter is coming'. In fact its practically on our doorstep. Anyone following the HMC twitter account (@hertsMC) will see that poeple around the country are posting images of snow capped mountains.
As a mountaineering club, its time to dig out that ice axe and sharpen the points of your crampons as we've got some good winter trips planned which will test your winter skills.
We've had some good events over the Autumn including bangers and mash which was well attended.  Thanks to all members who attended and made the event one to remember. 
For the start of the winter season  we have booked a lovely little hostel in Moretonhampstead, in the foothills of Dartmoor National Park to have a pre Christmas celebration and raise a glass or two to a successful 2015. We have 14 beds booked for the Sparrowhawk Hostel and for those quick to get in, there is a family room available too. Details below.
Trips for 2016 are already on the Events Calendar on the webiste which I am sure you have spotted already, you keen bunch! Start planning your year of adventure, and book your places to avoid dissappointment.
HMC Pub Social – Last Tuesday every month
Its our usual monthly gathering on Tuesday 30 June at the Three Horseshoes starting at 8.30pm. As well as being an opportunity to meet up with fellow club members and enthusiasts, the monthly social is usually the first point of contact for potential new members to come and talk to members to find out more information. The socials are there to provide members the opportunity to discuss and plan upcoming events as well as have a good catch up with other members over a pint.
 The Three Horsehoes on the Hatfield – St Albans Road.
HMC Christmas Meet – Sparrowhawk Hostel, Dartmoor – 11 December to 13 December
Followingf suggestions from members for an event in Dartmoor, the HMC Christmas event will be at the Sparrowhawk Independent Hostel in Moretonhampstead which is located in the Dartmoor National Park.
Sparrowhawk Backpackers is a charming small friendly, relaxed, eco hostel, located in hillside village of Moretonhampstead, in the atmospheric Dartmoor National Park, south-west.
Visitors are accommodated in a beautifully converted stone stable, typical of the area, the dorm being originally a hay loft. The kitchen is fully equipped including tea/coffee and opens onto a courtyard where you are welcome to have a bar-b-q and fire. Books, maps and advice on the best hiking, cycle routes, archaeological sites and wild swims available at the hostel.
The local Tourist Info. Centre is just 2 mins walk
http://www.sparrowhawkbackpackers.co.uk/index.ghtml.
We have booked places at The Horse in Moretonhamstead for the Christmas meal served at 8pm on the Saturday evening. There is an excellent menu with reasonable prices below; food to be chosen in advance. Please email the organiser (Steve Deaville) your choices by the 5th December so I can email the restaurant our orders, to be paid for individually on the night.
 Please choose starters, mains and desserts (2 or 3 courses). There is a supplement on the ribeye steak and on the cheese board.
Please do let me know if you have any specific dietary requirements and we will obviously do our very best to cater for that.
The Horse, Moretonhamstead Christmas meal menu
2 courses £21
3 courses £26
2 courses w/ pizza as main course £16
3 courses w/ pizza as main course £21
Tapas to start– choose one:
Trout gravadlax
w/ toasted almonds and mustard mayo
Cornish calamari
w/ lemon aioli
Crispy tiger prawn
w/ Marie Rose sauce and baby gem
Ham hock terrine
Piccalilly and pickled veg
Pan fried lamb breast
Red cabbage marmalade
Crispy turkey croquette
Cranberry & orange compote
Home smoked cheese fritters
Spicy tomato concasse
Main courses
Braised wild boar
Gnocchi gratin and glazed root vegetables
Poached and roasted guinea fowl breast and crispy leg
Quince puree, Brussel sprout fricassee, garlic oyster mushrooms
Pan fried cod loin
Crispy potatoes and mustard lentils, sherry dressing
Chargrilled 21 day hung Dartmoor ribeye | £3 supplement
Dauphinoise potatoes, carrot puree, beans in pancetta and veal jus
Jerusalem artichoke and wild mushroom lasagne (V)
With fresh rocket
Pizza main courses
Margarita (V)
Classic pizza with just tomato pasata, mozzarella, oregano, parmesan and fresh basil pesto
Prosciutto, funghi e tartufo
Parma ham, mushrooms, truffle oil and parmesan shavings
Nicoise
Tuna fish, anchovies, olives, capers, onions, red peppers and hardboiled egg
Puttanesca (SPICY!)
Garlic paste, tuna fish, anchovies, onions, olives, capers and chilli
Capra (V)
Goats cheese, toasted pine kernels, balsamic onions, tomato chutney, red peppers, and fresh rocket. Drizzle of chilli oil
Cappricciosa
Smoked gammon, courgettes, aubergines, red peppers, capers, olives, balsamic onions and soft free range egg. Chilli oil
Diavolo (SPICY!)
Chorizo, sweet red chilli and hot chili
Quattro formaggio (V)
Raw onions, oregano and four cheeses – Grana Padano, mozzarella, dolcelatte and goat's cheese
Salsicce tuscana
Fresh Tuscan sausage meat, smoked pancetta, onions, capers and rocket
Mediterraneo (V)
Grilled aubergines and courgettes, roasted red peppers, balsamic red onions, olives, capers, artichokes and fresh basil pesto
Marinara
NO MOZZARELLA! Garlic paste, anchovies, chilli, parmesan and fresh herbs.
Stromboli (SPICY!)
Spicy Italian salami, onions, mushrooms and sweet chilli
Desserts
Orange tart
Caramelised orange and Grand Marnier crème anglaise
Sticky toffee pudding
Homemade vanilla ice cream and toffee sauce
Prunes and almond clafoutis
Almond ice cream
Cheese | £2 supplement
Selection of Italian and local cheeses with crackers and tracklements
Affogato
A scoop of our delicious homemade vanilla ice cream w/ a shot of espresso
Cantucci vin santo
A glass of Italian dessert wine with cantucci (almond) biscuits to dip
Neapolitana
Homemade vanilla and chocolate ice creams and strawberry sorbet with a brandy snap
Organiser: Steve Deaville
Confirmed Attendees for Dartmoor Meet
Jane Eyre
Tom Andrews
Chris Smith
Eddie Cornell
Rebecca Smith
Pending Attendees for Dartmoor Meet
Christopher Weight
Paula D'Souza
Dave Williams
Stephen Deaville
HMC Early Events in 2016
 – High House Bunkhouse, Seathwaite, Lake District – 8 January to 10 January 2016
High House is situated at the head of the popular valley of Borrowdale in the English Lake District, OS Grid Reference NY235119 – see map. It offers a high standard of bunkhouse/hostel self catering accommodation, and is considered to be the best in the Lakes. It is a converted stone built 16/17C farmhouse in its own grounds, with car access and parking. http://www.highhouse.talktalk.net/ff.htm 
With snow fall aleady on the fells, this event should provide a good opportunity for winter hill walking.
 – Cwn Dyli Hut, Snowdonia, Wales – 19 February to 21 February
The Cwm Dyli  (also known as the Emily Kelly Hut) is in Nant Gwynant below Snowdon (GR SH 653541). It was just a shell when the Pinacle Club first got it in 1932. It now has electricity for cooking and lighting, a fully equipped kitchen, hot shower and alpine bunks for 22 people. There is also a coal stove plus storage heaters for winter warmth. Coal is available but you will need to bring your own kindling. Rubbish is collected at the nearby farm and parking is available approximately 150 metres from the hut. Plenty of walking, scrambling and climbing in the area.
Last comments……
As the year comes to a close, the HMC committee hope that our members have had some fantastic adventures over the last 12 months. We hope that the last event of 2015 in Dartmoor will be a well attended trip with a toast raised at the Christmas meal to a safe and happy Christmas. We hope to see you all in 2016 for more HMC adventures. Wishing you all a very happy Christmas. Stay safe on the hills.
Steve Deaville
HMC Secretary